This setup page covers all options of information appearing when the mouse hovers over a file icon in the Image Area. According to the checked options they will be shown or not.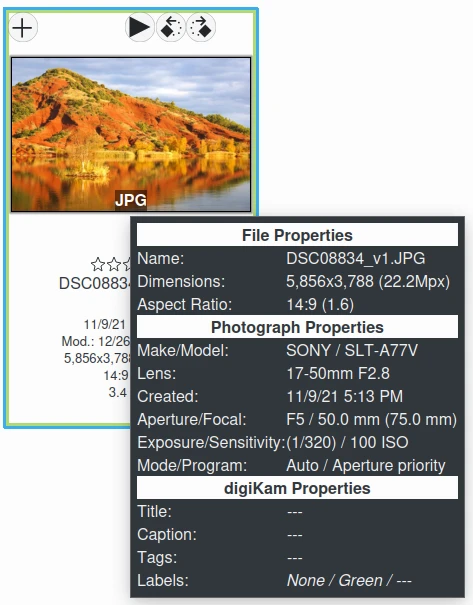 This view presents the information displayed in a tooltip over the Icon Items with the relevant settings done in the configuration page.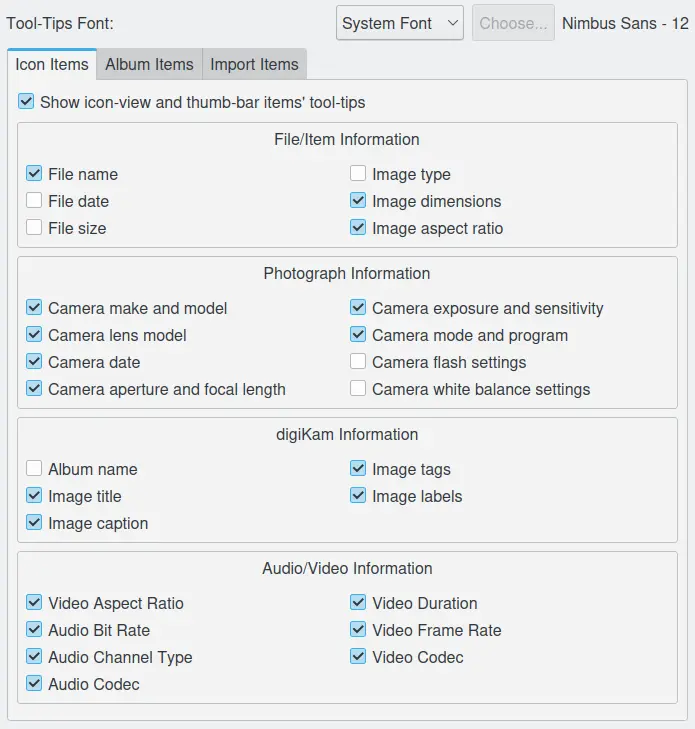 On the top a common option is available to customize the Font used to render tooltips everywhere in the application.
Two other configuration views exists to customize:
The tooltips visible over the Album Items, as the Albums or Tags tree-views from Main Window.

The tooltips visible over the Import Items from the camera import tool icon-view.
Note
Enabling the Import Items tooltips can require to turn on the Use File Metadata option from the Camera Behavior settings panel. Look this section from this manual for more details.